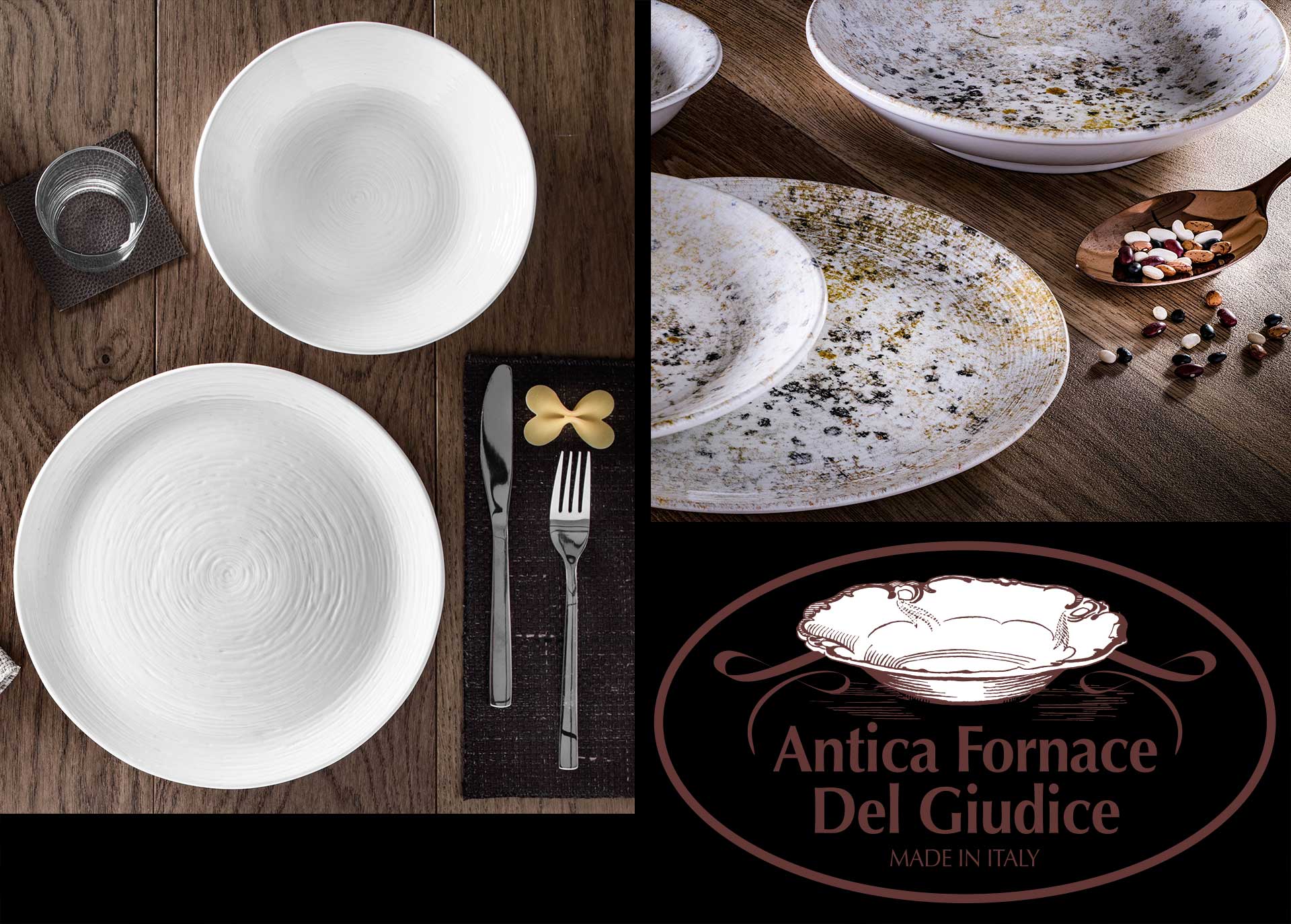 The Antica Fornace Del Giudice style enhances the table with the beauty of Made in Italy craftsmanship.
The latest creation by Antica Fornace Del Giudice is the Primitive Line, for a return to the origins through stylized relief engravings.
The origin of this shape comes from the desire to bring nature to the table by letting oneself be inspired by the primary elements.